3d Printing Books
First 3d Printer
Algae Filaments
da Vinci Jr 1.0 3D Printer (XYZPrinting)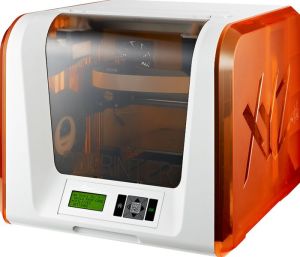 Nylon Printing Materials

Order Printer 3D Filament Today Great Pricing ABS, PLA or Wood
3D Sainsmart Black ABS Printer filament 1.75 diameter 2.2 lb spool ABS-107
3D E Mart features, premium filaments, printers, printing materials, and scanners for building models to scale , puzzles, art, and jewelry
3d Printing slowly construct a model of an item by depositing material on a stand with a thin layer of filament or resin.
The consumer model of 3d printers use a more economical filament made of a plastic resin out of PLA, ABS, or other plastic compounds to produce a 3d part.
While the industrial print jobs use a resin which is substantially more expensive. The industrial model printed from resin has better detail and overall part strength.
The industry is still young and prices on the premium print materials will fall and new less expensive printer material will be developed.